It was only a matter of time before two people asked me the same question in one week, so I figured I'd just write a quick blog about merging your Facebook company pages 🙂
It's a great idea to do since all of your reviews, ratings and check-ins will be combined (think of potentially exponentially growing your following in one fell swoop)–but keep in mind that the username, posts and photos will be deleted from the page that is merged from. There is no "undo" button here, people, so please make sure you do it right the first time!
First of all, make sure you have administrative access to all of the pages you'd like to merge. You can do a quick check of all the pages you manage by clicking here. Unfortunately this can be a hugely difficult task and take weeks to months of your valuable time. Facebook may even ask you for some ridiculous information to make sure it's your IP.. including but not limited to calling you to make sure the # is correctly on file (this is the absolute easiest way to go about the process) or by submitting documentation which could include:
A utility bill for your place of business
Your local business license (issued by your city, county, state, etc.)
A tax file for your business
Certificate of Formation (for a partnership)
Articles of Incorporation (for a corporation)
Basically putting through a Place Claim Request is a huge pain in the a$$. And a waste of time and money it seems.. but really, it's something that needs to be done so you may funnel all of your potential leads to the real page upon which you'll be concentrating all of your marketing.
Here are some more quick links if you're having an issue getting past this vital step:
---
So here are a few ways how you can actually merge your Facebook Fan Pages:
Click Settings at the top of the Page you want to keep
Click Merge Pages and click Merge duplicate Pages
Click to check the box next to the Page you want to merge
Click Merge Pages and follow the on-screen instructions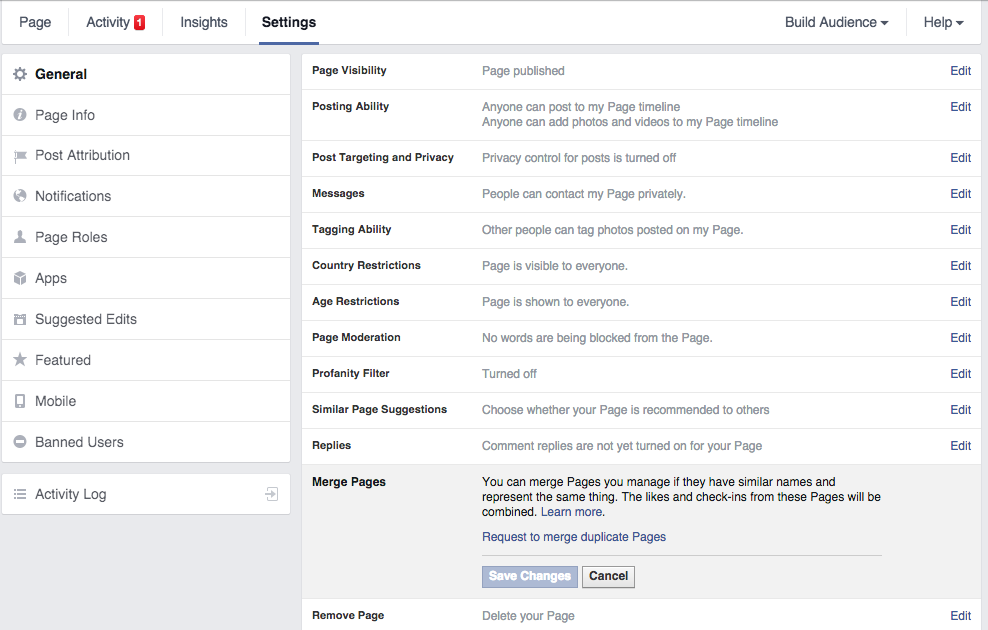 So you go through the process of selecting your initial page that you want to KEEP and click that you Acknowledge that you will yadda yadda yadda wait up to 14 days and they have to both be published.. just read the fine print if you're not sure what you're doing please.
Then, you'll have the opportunity to pick up to 5 pages you'd like to merge into your destination page. Once again, you can only merge those pages which you admin, so please go back to the step mentioned above if that's not the case.
Click "Send." Boom. Done. Well after waiting like 14 days if the pages aren't similar, or potentially more if Facebook wants to give you a hard time. What else is new?
IF you're having a hard time merging your pages after reading this article, please Contact x10industries and we'll work with you to get this sorted out 🙂
Have a fantastic day and please feel free to comment with your Fan Page address so we may like it!
–Kris10 @ x10i.com