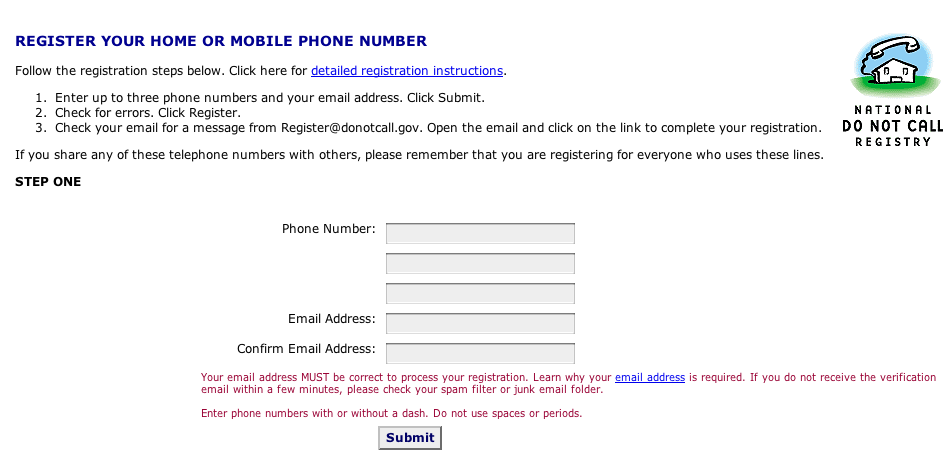 So remember a while ago when you signed up for the government's sweet Do Not Call list?  Have you changed your number recently?  Today I got a solicitation from a company trying to sell me automated calls.. how cliché!
So here's me walking you thru the steps again just to keep at least your # privacy safe O.o
First of all, starting @ DoNotCall.gov is  good idea 😉
Click Register Now.
Type in your area code+phone number and repeat if necessary in those boxes you see there.
Type in your email address.  Twice.
Click Submit.  Click Register
STEP THREE: OPEN YOUR EMAIL AND CLICK ON LINK
Get it?  Got it?  Good.  Now leave your # as a comment on this blog 😉