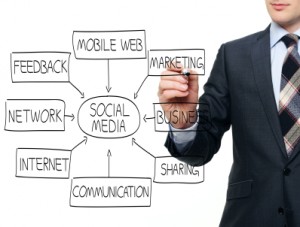 x10industries specializes in creating a dynamic and responsive web presence while managing social media marketing in local, national and international spaces to help amplify brand awareness, increase traffic and improve your bottom line.
When your business wants to sell a physical product online or off, or an intangible service offering, publishing periodic business updates and promotions on a consistent, contextual basis can help start that conversation. Social media can help earn more opportunities and ultimately sales when consumers engage in communication with your company directly through these channels. In addition, reputation management can help your business take a proactive approach to managing your brand online through feedback sites.
Please visit our Projects Page to see examples of our work and find out more about our $999 website starter packages.
Feel free to contact us at info@x10i.com or Skype if you'd like to hear about what we can do for your company or if you know anybody who could benefit from our services.
Specialties:
Marketing, branding, consulting, networking, mediating, travel, information technology, international negotiations, social media marketing, website design using WordPress, inbound marketing, search engine optimization, digital strategist, social networking, eCommerce, job board integration,
Tools We Use:
Facebook, Twitter, LinkedIn, Google+, Pinterest, Foursquare, YouTube, MailChimp, Constant Contact, Google Apps, Google Analytics, Google AdWords Engage Partner, GoDaddy, Skype